Eighteen new grants totaled over $264,000.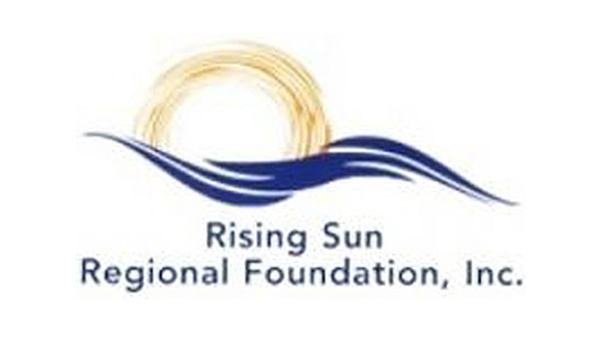 (Rising Sun, Ind.) - The Rising Sun Regional Foundation (RSRF) awarded a total of $264,037 in 18 new grants in the second quarter of 2022. These grants included:
$40,000 to the Town of Versailles for its state grant application for a Blight Clearance project;
$13,000 to the Sunman-Dearborn Community School Corporation toward upgrades to student furniture at Sunman Elementary School;
$20,000 to the Southeastern Indiana Vietnam Veterans of America to install a monument and finish a park under the Huey helicopter display;
$15,000 to the Rising Sun Volunteer Fire Department toward the purchase of turnout gear;
$12,280 to the Rising Sun/Ohio County Community School Corporation for the addition of a repeater and antenna system;
$20,000 to the Rising Sun Municipal Utilities toward the installation of new 3-phase electrical pole lines;
$15,000 to the Otter Creek Township Volunteer Fire Department for the purchase of turnout gear;
$17,901 to the Town of Osgood toward the replacement of water treatment instrumentation;
$4,775 to the Ohio County Public Library for one interior wall mural;
$37,386 to the Ohio County Rescue for purchase of AEDs and related medical supplies;
$5,000 to Ohio County toward the purchase of items for the restoration of the Carnegie Library;
$25,000 to the New Marion Fire Department toward the purchase of turnout gear;
$4,910 to the Milan Community School Corporation for updates to its equipment for the robotics program;
$17,900 to the Jac-Cen-Del Community School Corporation for the replacement of the mill in its engineering program;
$11,156 to the Dearborn and Ohio County Prosecutor's Special Crimes Unit for the purchase of equipment for use by Cellular Analysts;
$9,875 to the Dearborn County Clearinghouse for an awning to assist with flooding issues;
$10,150 to the Bear Branch Volunteer Fire Department for materials needed for BLS non-transport certification; and
$4,704 to Aurora Emergency Rescue for the purchase of cradlepoints.
Grant applications for the next grants cycle are due Friday, July 15, 2022 by 4:00pm. Applications can be downloaded from the RSRF website at www.rsrfonline.org, and must be emailed to risingsunregionalfoundation@gmail.com. Please note that hard copies are no longer accepted.