Governor Mike DeWine intends to veto the law, but overwhelming support from lawmakers could override the veto.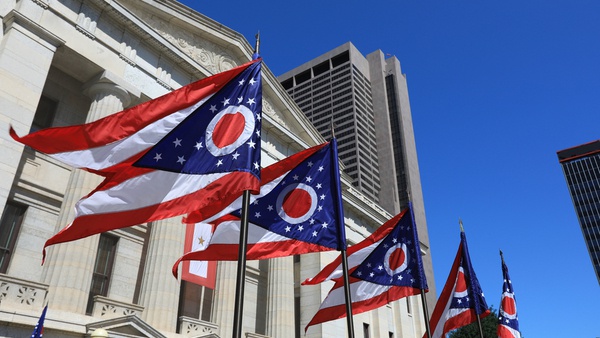 Shutterstock photo.
(Columbus, Oh.) – Ohio lawmakers have passed a bill that would modify the law governing public health orders, quarantine and isolation.
Senate Bill 311 passed through the House on Thursday nearly two months after passing through the Senate.
The legislation would block state health officials' from issuing quarantine or isolation orders. The bill would also enable lawmakers to rescind certain Ohio Department of Health orders or rules aimed at stopping the spread of infectious disease.
Governor Mike DeWine has plans to veto the bill. If there is enough support from lawmakers, they could override a potential veto from the governor.
"SB 311 is a disaster," said DeWine in a Tweet. "I know it's well-intended by the General Assembly, but when you look at the ramifications, this in not a bill that can become law."
DeWine added that that the bill would severely limit the ability of the Ohio Department of Health to issue orders needed to prevent the spread of any infectious disease.
"If a person comes to Ohio from a country with an Ebola outbreak, future leaders couldn't ask them to quarantine until it's certain they were not directly exposed to a carrier of the disease. They would be free to be in any public place - possibly spreading the disease. Ohio would not be able to impose its own quarantine on those coming into Ohio from a hotspot, and therefore we would be unable to protect our citizens."
The passage of Senate Bill 311 comes after Gov. DeWine issued a statewide curfew that went into effect on Thursday. Under the curfew, all Ohioans are asked to be in their homes nightly from 10:00 p.m. to 5:00 a.m. with some exceptions in place.
For more information on Senate Bill 311, visit https://www.legislature.ohio.gov/legislation/legislation-documents?id=GA133-SB-311.
RELATED STORIES