The 24-year-old went missing early Monday morning.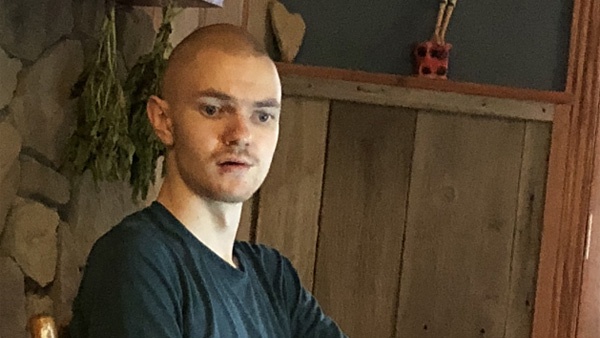 Matthew G. Geohegan. Photo by the Boone County Sheriff's Office.
Update published Tuesday, January 14 at 9:32 a.m.:
The Boone County Sheriff's Office announced late Monday that Matthew Geohegan was located safely in Indiana.
No other information was released.
Original story published Monday, January 13 at 1:32 p.m.:
(Florence, Ky.) – Boone County Sheriff's deputies are on the lookout for a missing male in the Florence area.
Matthew G. Geohegan, 24, was last seen by his parents early Monday morning at their home on Estella Court.
Geohegan is autistic and has been diagnosed with schizophrenia. He is currently not taking his medication and it has been reported that he is paranoid due to a belief that an alien invasion is going to occur soon.
In anticipation, he has "stockpiled" survival supplies which he has taken with him. The supplies include a change of clothes, knives, axes and hatchets.
Sheriff's deputies say Geohegan's possible destination could be rural Indiana. More specifically, Brookville Lake, Peppertown or the Chesterville area.
Matthew Geohegan is described as a white male, blue eyes, thin build, 5'10" – 135 lbs., short blond hair with a beard. He was last seen wearing a black zip up hooded sweatshirt, solid gray or black t-shirt, blue jeans and white Adidas tennis shoes. He left his residence driving a silver, 2007 Toyota Corolla – Kentucky Registration: 718KZY.
Anyone who sees him or his vehicle is urged to call 911 immediately. He will be entered into NCIC, a national database that can be accessed by law enforcement across the country.