The project is scheduled to start following the 4th of July holiday.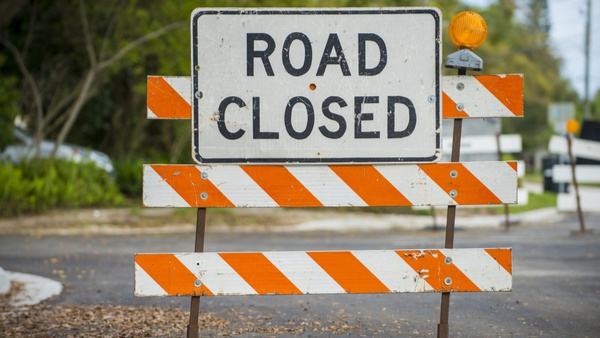 Shutterstock photo.
(Ripley County, Ind.) - Indiana Department of Transportation contractor Milestone Contractors LP plans to close C.R. 600 E. over I-74 on or after Tuesday, July 5, to complete a superstructure replacement project in Ripley County. The bridge is expected to remain closed through early October. Traffic should use the official detour which follows S.R. 46, Merkel Road and Lammer's Pike.
Overnight lane closures are planned this Wednesday and Thursday (June 29 and 30) near MM 152 on I-74 to allow crews to set barrier wall in preparation of overhead bridge work. Lane closures will take place between 9 p.m. and 6 a.m. each evening and early morning. Drivers should expect lane shifts for the duration of the project.
Milestone also plans to conduct rolling slowdowns on I-74 for bridge demolition starting on or after Thursday, July 7. Slowdowns will occur each day between 9 p.m. and 6 a.m. through mid-July.
The $1.9 million contract was awarded to Milestone last fall and has a completion date of October 8, 2022. INDOT reminds drivers to slow down in active work zones and stay vigilant of workers and equipment. All work is weather-dependent and schedules are subject to change.